Product Management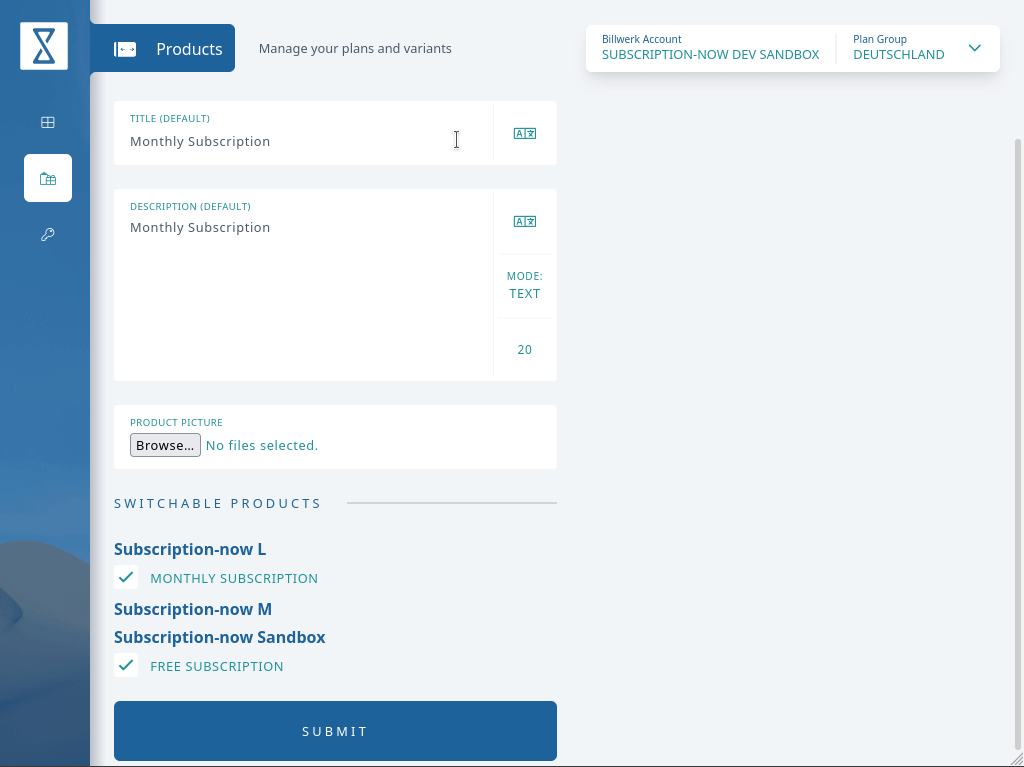 Subscription-now synchronizes the products on your payment provider on its database and lets you extend and expand it with rich features, such as:
Custom multi-locale titles
Custom multi-locale descriptions with markdown support
Image galleries *
Switchable product settings
* Currently, only the first image of uploaded pictures is usable, which appears in the plan upgrade/downgrade dialog. You can use them by fetching them from api by using products getter method. Soon the product portal will be implemented for your convenience, and you can show the all of them in a gallery.